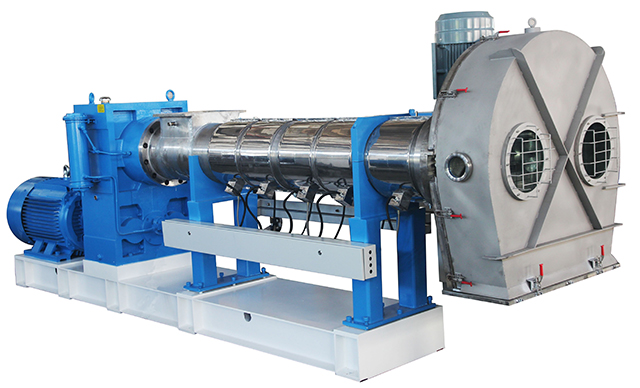 Product name: single screw extruder
Product Name: single screw
Product introduction: Single screw extruder is widely used in plastic products extrusion, plastic recycling granulation and other plastic extrusion.
Mainly used for extrusion of soft, hard PVC, polyethylene and other thermoplastic plastics, can process a variety of plastic products, such as blowing film, extruded pipe, pressure plate, drawing tape, can also be used in melt granulation. The plastic extruder has advanced design, high quality, good plasticization and low energy consumption. It adopts involute gear drive and has the characteristics of smooth operation, large bearing capacity and long life.
Suitable for PP-R pipe, PE gas pipe, PEX crosslinked pipe, aluminum-plastic composite pipe, ABS pipe, PVC pipe, HDPE silicon core pipe and various coextrusion composite pipes.
Technical parameters of single screw extruder
| | | | | | |
| --- | --- | --- | --- | --- | --- |
| Model | Diameter(mm) | L/D | Speed(Rpm) | Power(kW) | Capacity(kg/h) |
| SE45 | 45 | 28-36 | 120 | 22 | 20-60 |
| SE90 | 90 | 28-36 | 90 | 75 | 120-200 |
| SE150 | 150 | 28-36 | 90 | 220 | 400-800 |
| SE220 | 220 | 28-36 | 60 | 500 | 1000-1300 |
| SE300 | 300 | 15-30 | 60 | 500 | 2000-5000 |